While waiting for Christmas, the children quenched their longing for Santa Claus with sweet letters for him, in which they took care to write down what good deeds they did and what they would like to find under the tree on the morning of the Christmas celebration. Attention to details! They make a difference and cause laughter. On my word!
"Dear old man,
I'm Natalia, a little wonder, I'm six years old and I'm at school. I always try to be kind and wise. I still don't know how to write, but I promise to learn soon. Because I've been good, I think I deserve to get Pipp Petals' Room. And don't forget that this year we moved! Thank you and I'll wait for you with cookies and milk!"
Nata, 6 years old, Bucharest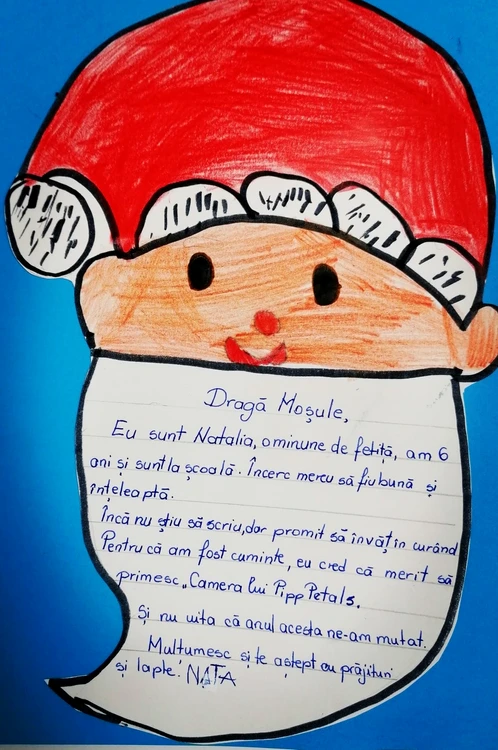 "Dear Santa,
SYou know that I really want a Rainbocdrons (no Rainbow Drones). Know that I wish you and the elves a lot of growth. With love, Ilinca. I hope you like my drawing, I'm sorry, I wanted to write my own.'
Ilinca, 7 years old, Bucharest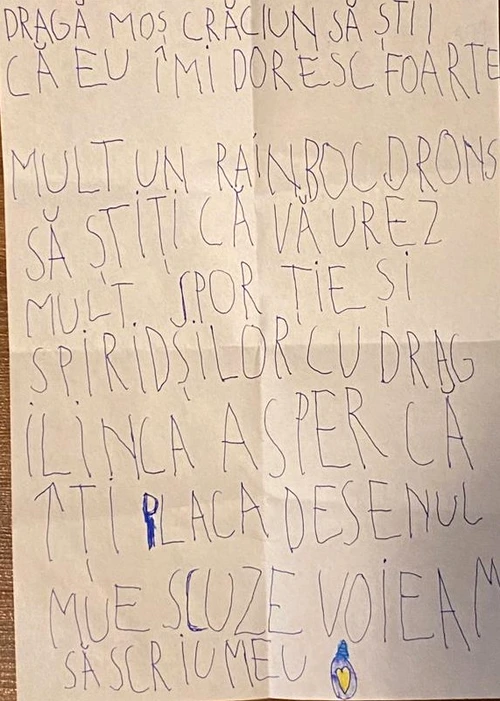 "Dear old man,
My name is Ema and I live with my parents and my brother in an apartment block on the 3rd floor. Santa, I have a question: do your elves help Santa Claus? So, I don't have many things for gifts, in fact, I want a corgi puppy.
Ema-Teodora, 8 years old, Ploiesti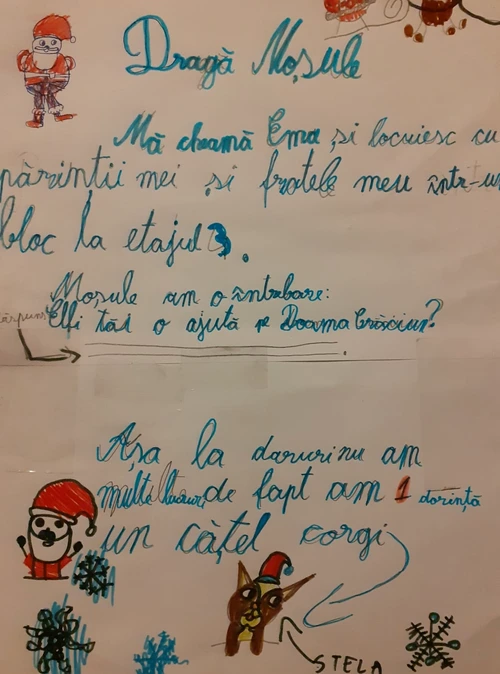 "Dear Santa,
I'm Ema and I'm six years old. This year I helped mommy hang out the laundry, wash the dishes and fold the clothes. These are my good deeds. For Christmas I would like a fluffy flamingo bird. Thank you, Ema.'
Ema, 6 years old, Bucharest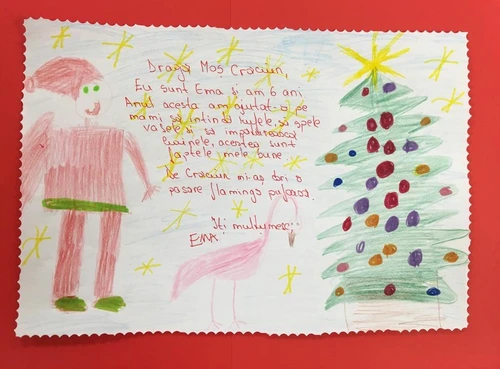 "Dear Santa,
This year I got better grades at school and I behaved well with my parents. So please if you can, I would like you to bring me: a barbie, an elsa doll, a butterfly pop-it, a toy bow, a sword and a house for my dolls. Thank you so much, Santa, I love you. A kiss, Sonia Maria.'
Sonia Maria, 10 years old, Madrid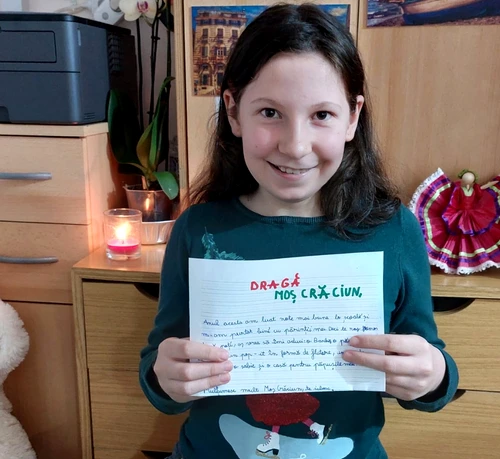 "Dear Santa,
Thanks for the gifts last year! This year please bring me I want two pistols. I want some extra pieces for the wooden train track and a globe with my picture on it. Thanks! Andrew"
Andrei, 9 years old, Berceni commune, Ilfov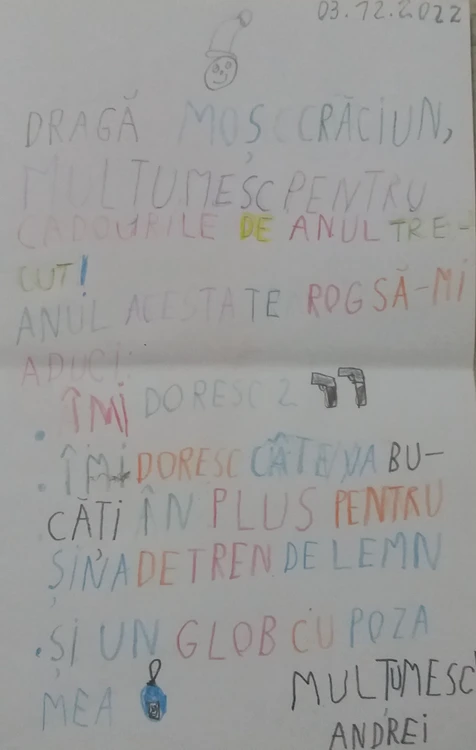 "Dear old man,
Please for a brush and foam and a car and car wash. Thanks!"
Emil, 4 years old, Berceni commune, Ilfov
PHOTO: Shutterstock/personal archive